You are Invited ….
To A Meeting of Prosperity Caucus
with Guest Speaker
Paul Ryan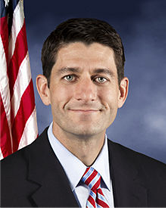 Wednesday, January 20th, 2010
6:00 p.m.
Location:
Heritage Foundation

214 Massachusetts Ave NE
Washington DC 20002-4999
Get directions to Heritage
Congressman Ryan is the Ranking Member of the House Budget Committee, where he works to bring fiscal discipline and accountability to the federal government. He is a senior member of the House Ways and Means Committee, which has jurisdiction over tax policy, Social Security, health care and trade laws. Paul has focused his recent legislative efforts on addressing our long-term fiscal crisis: the explosion of entitlement spending.