Date/Time
Date(s) - 29/06/2016
6:00 pm - 8:00 pm
Location
Americans for Tax Reform
Category(ies) No Categories
You are Invited ….
To A Meeting of the Prosperity Caucus
with Guest Speaker
John Tamny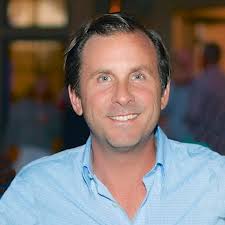 Political Economy Editor at Forbes and author of the new book
Who Needs the Fed?: What Taylor Swift, Uber, and Robots Tell Us About Money, Credit, and Why We Should Abolish America's Central Bank
When: June 29, 2016 at 6:00 p.m.
Location: AEI 1150 17th St NW, Washington DC
RSVP
John Tamny is Political Economy editor at Forbes, a senior economic adviser to Toreador Research & Trading, a senior fellow in Economics at Reason Foundation, and editor of RealClearMarkets.com (RCM). Mr. Tamny frequently writes for a variety of publications including the Wall Street Journal, Investor's Business Daily, and Financial Times. He's the author of Who Needs the Fed? (Encounter Books, May 2016), and Popular Economics (Regnery, 2015).  He's a weekly guest on Forbes on Fox.